7 Tips to Increase the Value of Your Home
Making your home more effective, adding square footage, upgrading the kitchen or bath and installing smart-home technology can help increase its value. Increasing the value of your home is easier than you think. Follow these tips, and your home will be worth more before you know it.
1. Organize, organize, and organize some more
If your house is on the market, a clean and well-organized home can attract buyers like bees to honey. A house can never be too clean. A clean house says to a potential buyer that you're on point with maintenance issues, spotting potential problems before they become expensive ones.
And, it also says that you don't allow dirt and junk to build up over time. Things like mold can become a nuisance if allowed to spread unchecked. Finally, a clean house is healthier for you and your family. Don't waste money moving your junk around. Get rid of it now. When it's time to sell you will feel confident about what you are presenting to the buyer.
2. Curb appeal counts
"Does my house have curb appeal?" Does your home look attractive, welcoming and structurally sound at first glance? If you answered yes without thinking, then that means your home has curb appeal. If you you're unsure, walk across the street of your home and run the experiment. If you find that it doesn't, then you have some work to do.
Make a list of ways to enhance the positive and eliminate the negative. If you have a nice curvy walkway, accentuate it with flowers or lanterns. If the first thing a visitor sees is your big wide garage, try to guide their eyes into a beautiful front yard, or paint your front door red to guide the eye there. These things add value.
Take a digital photo and look at your home in black and white. When the color is removed, the truth comes out. That is where you see the cracks in the walls and the glaring flaws.
Keep things clean and tidy. Talk to your neighbors because this affects them too. Curb appeal doesn't stop at your property line. Your home will be more valuable if you live in a place where everyone pays attention to appearance.
3. Make it smarter
Safety-enhancing gadgets top the list of "smart" technologies buyers want in their new homes. These safe and smart devices include thermostats, fire detectors, carbon monoxide detectors, security cameras, door locks and lighting.
While smart tech doesn't always increase home value, it does add appeal, and those who see themselves as "techies" are more likely to pay more for these items. You can usually install these devices yourself for about $1,000 or less.
4. Upgrade the kitchen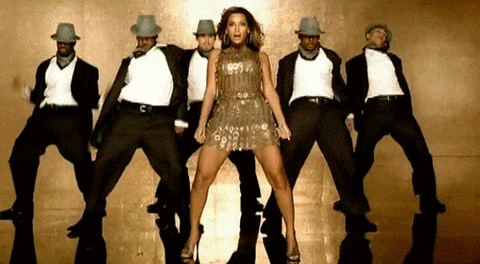 Upgrading the kitchen can often provide you with the greatest return. Do a mini-remodel. Change the paint. It sounds simple, but it works. Here are some things you can try:
Paint a faux-wood finish onto your cabinets. This looks just like cherry.

Add a splash of color with a new back-splash. New tiles appear fresh and attractive. Home improvement stores teach classes on this.

Go stainless steel. This is always the answer! The cold feel of steel is a hot ticket item for buyers. Transition your appliances as they wear out and go with a similar metallic look in your light switches.

Try adding a rolling island.

Hang a pot rack with fresh new pots, pans and a hanging wine bottle holder.
5. Make it bigger
Square footage is often emphasized on the home value. Price per square foot is used to help compare homes that are similar in style and upgrades. Usually, the bigger the home, the higher the price of the home.
Bigger homes often command higher values, and a buyer will likely notice.
Adding a room is the obvious way to make your house bigger, but you can also create additional living space by building a deck or having a finished basement.
6. Beautify your bathroom
There is often a lot of wear and tear in the bathroom, so you want to keep it functioning well and continuously make upgrades along the way. Here are things to focus on:
Your faucet. Bathrooms are not practical anymore. We are in new times. People want to feel relaxed—so drop-sinks are so last year, and the people want the under-mount sinks.

Go granite or marble with your counter tops. If you are toying with the granite idea, your bathroom counter is most likely smaller than your kitchen counter and less expensive. This is a great place to start your first granite project.

Try wall mounts to add warmth and value to your bathroom. Make sure that around your mirror you have even lighting with no side shadows.

Heated floors attract buyers like a magnet.

Upgrade your bath area. With an 85 percent return, install a shower with body sprays and stone surround tile.

Keep it clean. Dirt and grime can become embedded in bathroom surfaces very quickly. Freshen it up with new grout.
7. Make it more efficient
Energy conservation features can have a significant impact on home value, depending on what area of the country you're in. Energy-efficient mortgages (EEMs) allow borrowers to take on additional debt to cover both the purchase of the home as well as energy-efficient upgrades. EEMs can also offer lower mortgage rates to increase purchasing power, according to Energy.gov.
Consider double-paned windows, enhanced attic insulation, LED lighting and efficient appliances as a way to increase home value and entice energy-conscious buyers.
If you're willing to go bigger, put solar panels on the roof. But since solar panels are a big financial and structural commitment, they only make sense if you're hoping to increase value over the long term, not looking for a quick boost in resale value.
Schedule an assessment with a certified energy auditor or your utility company to determine where your home is wasting energy and which upgrades will save you the most money.